Serving the Los Angeles area, Los Angeles Pool Patio & Landscape together with RES Home & Commercial Services is the leading landscape design contractor, specializing in a variety of innovative design services including custom pools, spas, concrete, and masonry.
With more than 20 years of experience, Los Angeles Pool Patio & Landscape is California's full-service, expert landscape, design, and construction service provider for both residential and commercial properties.
We promise the highest-quality service with complete turnkey results. Our fully licensed designers will work closely with you to meet your needs. We guarantee complete customer satisfaction; our custom creations are specially designed to suit your home or business perfectly.
Our services include but are not limited to:
3D Design
Swimming Pool Construction
Artificial Rock Design and Construction
Artificial Turf /Grass
Hardscape Construction
Drought Resistant Landscape Construction & Design
Waterfalls and Water Features
Grottos, water arches, rain walls, water/fire bowls and water curtains
Fountains
Cabanas
Loggias
Infinity / Negative edge swimming pools and spas
Pool Safe Fencing All Types
Wood Structures All Types
Outdoor Lighting
Outdoor Entertainment Systems
Outdoor Kitchens
Outdoor Living Areas
Outdoor Showers
Fireplaces, Fire Features, Custom Firepits, Fire Accents
In-Floor Cleaning Systems
Custom Pebble and Glass Bead Pool Finishes
Glass Tile Pool and Spas
State of the Art Acrylic Pool Designs
Solid roof structures, open beam patio covers, and pool houses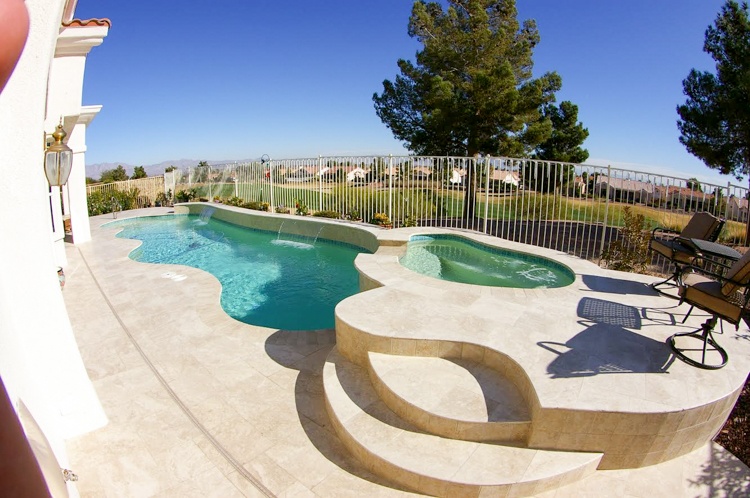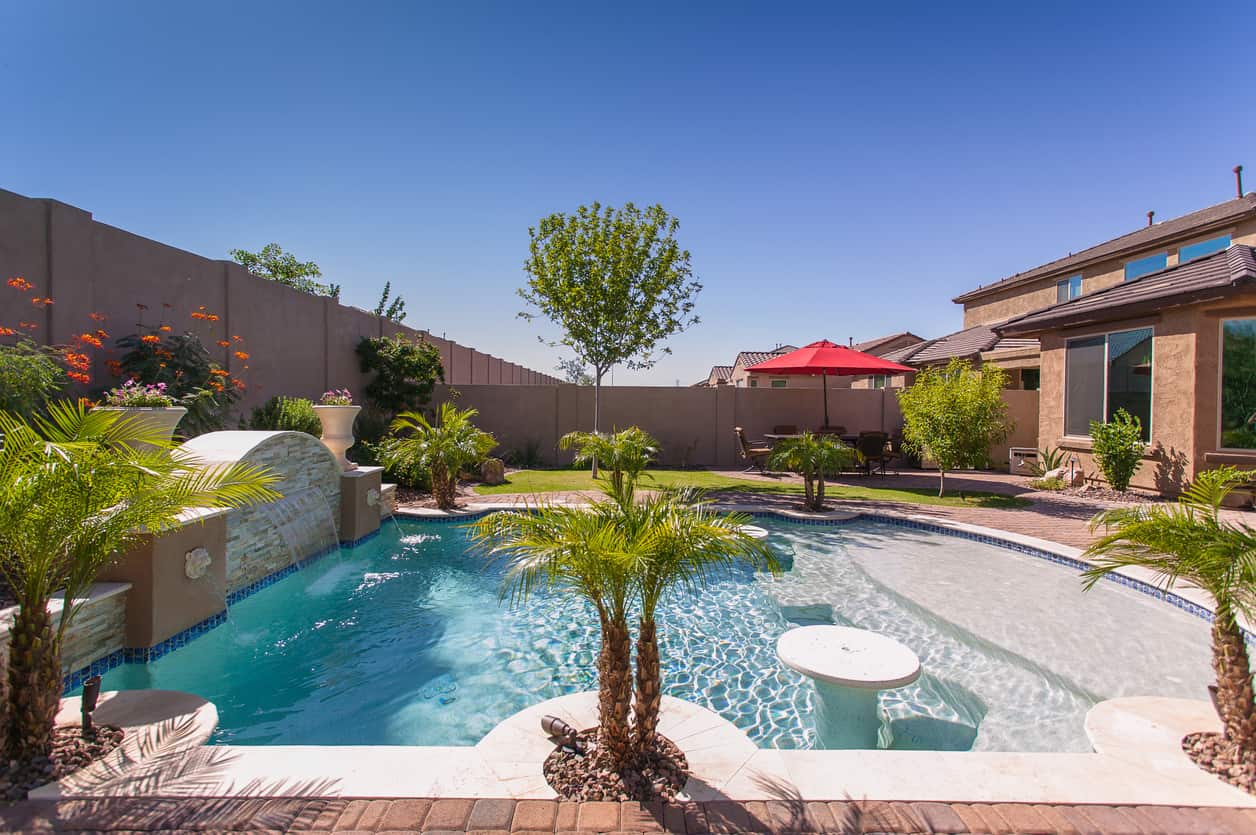 Los Angeles Pool Patio & Landscape will design a retreat that's perfect for your lifestyle, providing you with the highest-quality with everything we do. Enjoy a polished finish that your friends and neighbors will admire.
Los Angeles Pool Patio & Landscape is well-known for developing quality custom landscape designs and pools in Los Angeles. We have satisfied customers throughout the Los Angeles area; quality workmanship guarantees our customers gratifying results.
Call us today for a free consultation and discover why Los Angeles Pool Patio & Landscape is Los Angeles leading landscape design contractor.
They completed a backyard patio paver project. They were professional, responsive, and fast. Even with some rain during the middle of the project they still completed everything ahead of schedule. Most importantly, the work they did looks great.
They stopped when my mother in laws van died and jumped it off. He then proceeded to follow me home, and made sure we made it home. Great guy and assume great company as well. Thanks again!
They has just the right combination of technical expertise, design sensibility and client management skills. His crew was professional, reliable and completed the job on time and on budget. Scottsdale is a Class A operation that I can give a 5 Star recommendation!
Now adays pool and landscape design one of the most important thing in house. i was very confused, which company i hire for this work.. i just google it and then Scottsdale Pool Patio & Landscape Design i select for work. i must say this company know everything how to deliver perfect work to his client.. highly recommended
Michael Anthony
2020-10-23
Outstanding customer service, beautiful and personalized design...we LOVE our pool! Charles and Chris were extremely patient and hands on, in both the design and on-site location. Then any warranty questions we had Scottsdale Pool Patio & Landscape Design were AMAZING!!! Highly Recommend.
Local Ingenuity
2020-09-29
Great creativity in their design ideas and incredible patience while my wife and I made up our minds. Project completed on time and exceeded expectations. Highly Recommend